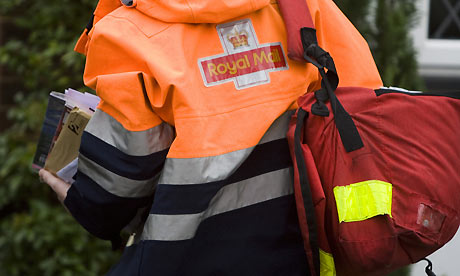 The other day I ordered an Eid gift for my aunt from hidden beauty's hijabs (one of their Eid goody bags) and I wanted to give it to my aunt as a surprise. So I asked the hidden beauty's to write 'Eid Mubarak Boama' on the card (another name for Auntie in Bengali) and send it straight to their address.
The postman went to deliver the package today only for nobody to open the door, he left a red royal mail card telling 'boama' to pick up her parcel from the postal holding depot. My mum went to their house today and asked what she thought of her parcel, my aunt said 'oh did you send it...nobody opened the door so I have to pick it up from the holding depot...only problem is I don't have any ID that says 'boama (auntie)' on it'
*sigh* I forgot to put her name with the address so now my aunt has to go to the postal holding depot and explain that it the parcel was meant for her, but silly little niece sent it with the word 'aunt' instead of her name...
So much for it being a surprise -__-